WYE – SYMONDS YAT – Lower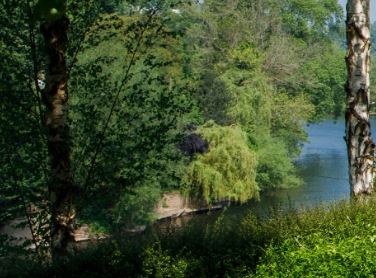 Location; Symonds Yat
Post Code: HR9 6JL
Google: https://tinyurl.com/Royal-Lodge
Owner Permit; Royal Hotel Symonds Yat
Availability; Day Tickets
Fish Species; Brown trout, sea trout, salmon, shad (in season), many coarse species, including good chub. Dace and Roach.
Additional information:
Exclusive Access to Prime and Unique Locations
The Royal Lodge is ideally placed for a day's river Wye fishing in the stunning Wye Valley.
The River Wye is a popular venue for visiting anglers due to its quality and quantity of fish. Riffles and deep holding pools attract a variety of species including barbel to 12lbs, chub to 5lbs, large shoals of dace, bleak, perch and some very large pike! There are even the occasional trout and grayling popping up in catch reports. Salmon fishing is possible, but the correct permits should be sought before fishing for them.
Open season for coarse fishing is from the 16th June and 14th March. EA rod licenses are required and can be obtained from the local post office in Goodrich. They can also be purchased on-line from the Environment Agency website. Please refer to the Environment Agency byelaws as these apply to the River Wye.
Fishing must be booked in advance of arrival, subject to availability
Coaching Available on most venues  email: clive@angling-news.co.uk
Website: https://fishing-coach.co.uk/
Links
River Wye Introduction Click Here