Venue; RIVER USK – MARDY BEAT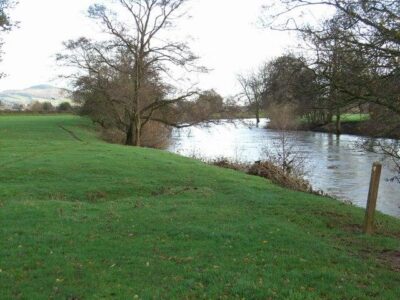 Location; Situated near Gilwern above Abergavenny
Google: https://tinyurl.com/Usk-Abergavenny
Owner Permit; Merthyr Tydfil A/A
Availability; Season tickets 1.25 miles of fishing
Tel; 01685 723 520 / 01685 377 848
Fish Species; Brown Trout, Rainbow trout, Salmon, Roach, Dace, Chub
Website; https://www.mtaa.co.uk/portfolio/river-usk-mardy-beat/
Additional information.
The Mardy Beat is a middle beat on the River Usk that the Alliance owns.  Purchased in 1987 it was extended and now offers almost a mile and a half of left hand bank fishing. The first third or top of the beat has a series of Croys or Groynes that are mainly used for salmon fishing.
In order to fish the Mardy Fishery for salmon, trout or coarse fish, it is necessary to book in advance for the fishing.  This can be done online via or by ringing number below
The Mardy beat is a very good trout fishery, with excellent fly hatches including the March Brown and Grannom, both of which can be very prolific hatches. The stoneflies and terrestrials should not be ignored. The beat has a nice selection of pools and runs with trout inhabiting all the usual hiding places.
When the water is in flood, or dropping, then the Mardy comes into its own for fishing for salmon.  In 2020 the NRW bought in new bye-laws that all migratory fish must be released back to the water.  It is now illegal to kill either salmon or sea trout.
Location & Parking
Entrance to Mardy SO 2573 1589, Bottom of Beat SO 269 147. The Mardy fishery is situated above Abergavenny town and access to the top of the beat is immediately off the A40 between Abergavenny and Crickhowell. This access is alongside the main road and is approximately half a mile from Pyscodlyn Farm (caravan sign) travelling towards Crickhowell.
The bottom of the beat can be accessed from Llanwenarh Church of St Peter, SO 275148. Park near the church and cross the road and climb over the stile and follow the footpath to the river and then go upstream until you see the sign for MTAA waters SO 269 147
The Mardy has two access points at the very top of the beat you park on the footpath as close in as you can to leave access past your vehicle adjacent to the A40. You also have a lay by on the A 40 back towards Abergavenny on the A40.
Coaching Available email: clive@angling-news.co.uk
Website: https://fishing-coach.co.uk/
Links
River Wye Introduction Click Here