RIVER USK – ABERGAVENNY TOWN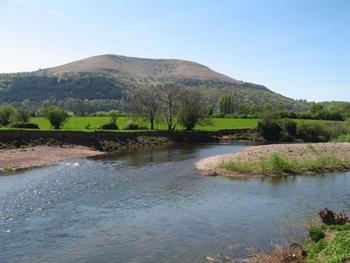 Location; Situated below Llanfoist Bridge
Google: http://goo.gl/maps/ZBEcL
Sat Nav: NP7 9LL
Owner Permit; Abergavenny Game A/A
Availability; Day tickets fishing from Llanfoist to Sewer Bridge
Tel; MR.DJ.Rees on 01873 811604
Website; https://iscaanglingclub.com/
Fish Species; Brown Trout, Rainbow trout, Salmon, Roach, Dace, Chub
Additional information; Isca Angling club was established in 1966 and has some excellent salmon and trout fishing on the river Usk in Wales, where the club can offer our members fishing on four beats located between Abergavenny and Newport.
To apply for membership of Isca Angling Club, please contact the club secretary using the following email address: sec.isca@gmail.com 
Please note that the club membership is limited and full during the season, but at the end of each year we usually have some vacancies. The preference is for new members to be recommended by our current members and/or other fisheries on the river Usk but all applications will be considered. Applications from younger people and fishermen with limited experience in salmon and trout fishing are very welcome.
Links
River Wye Introduction Click Here
Coaching Available email: clive@angling-news.co.uk  Website: https://fishing-coach.co.uk/