RIVER ELAN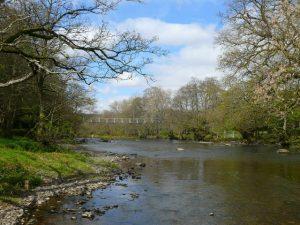 Location; Situated to the west of Rhayader

Google: http://goo.gl/maps/aXCqx
Owner Permit; RHAYADER & ELAN VALLEY ANGLING ASSOCIATION
Availability; Day and Season tickets 2 miles of fishing
Tel; 01597 810451 / 01597 810383
Website; https://rhayaderangling.weebly.com/
Fish Species; Brown Trout, Chub, Grayling
Additional information; This river is one of the main tributaries of the Upper Wye running from the Elan Valley Reservoirs and joining the Wye 1½ miles south of Rhayader. The fishing on the Elan extends to approximately 2 miles running alongside the B4518 west of Rhayader. The Elan provides excellent opportunity for catching Pike, Grayling and Brown Trout.