Hay-on-Wye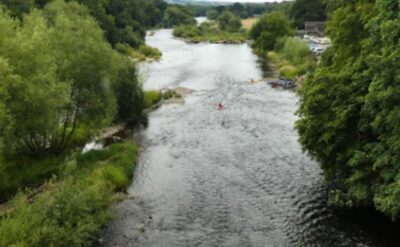 Location; Situated at Hay-on-Wye
Google: https://tinyurl.com/Hay-on-Wye-map
Sat Nav: HR3 5DB
Owner Permit; Hay-on-Wye Town Council
Availability; Day or Season tickets
Fish Species; Salmon, Trout, Grayling, Chub, Dace, Pike
Website; https://www.hay-on-wye.co.uk/tourism/fishing
Additional information;
The River Wye is the finest salmon river south of the border and is also popular for coarse fishing. Before anyone can fish the Wye, an Authority Rod Licence must be obtained plus a permit to fish in the chosen section of the river. These are available at the local tackle dealers, hotel or angling association that own the fishing rights over that particular stretch of water. It is advisable to check on the local by-laws and regulations as to which fish may be caught where and the minimum size. Public fishing is available in Hay-on-Wye but information of the designated stretch of water must be obtained when purchasing a permit.
Fishing Seasons (River Wye)
Salmon: 3rd March to 17th October.
Trout: 3rd March to 30th September.
Coarse: 16th June to 14 March (Following).
Coaching Available email: clive@angling-news.co.uk
Website: https://fishing-coach.co.uk/
Links
River Wye Introduction Click Here